We manufacture, install and commission the ducting with insulation. The ducts shall be site fabricated or Pre fabricated at factory.
The ducting is designed as per equal friction method with reference to the standard like IS 655, SMACNA, DSW 144 and ASHRAE.
The ducts are leak tested in accordance with SMACNA standard using the duct leak testing machine.
The insulation shall be Cross linked Poly ethylene or Nitrile rubber.
The ducting is provided with necessary air sampling ports, Dampers, Supply and Return diffusers, Return air raisers and terminal supply air / return air modules.
The diffusers shall be of Plain perforated, Tegular, Anti smudge , Linear or Swirl type.
The supply air modules are provided with aerosol sampling ports for up/down stream and bottom gear operated damper.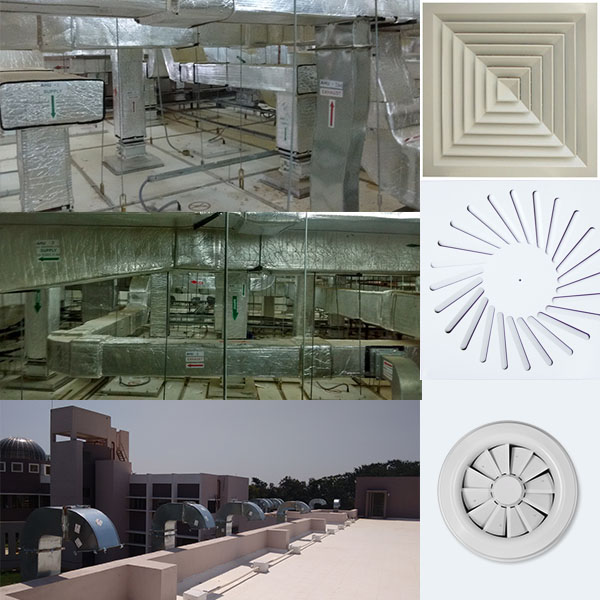 Products
Services