Doors are manufactured with clean room compatibility and function good for the room pressure maintaining application.
The emergency doors are manufactured as per the fire rating as per IS 3614 -Part 2 for 120 minutes.
Clean room doors of GPSP powder coated / SS 304 with Honey comb paper infill.
Emergency doors of GPSP powder coated /SS 304 with Glass wool infill.
Clean room doors with single leaf/ double leaves and SS hinges & Handles.
Clean room Emergency exit doors of fire rated type with Panic bar system as an option.
Clean room windows provided on the civil wall or with the wall panel as per requirement.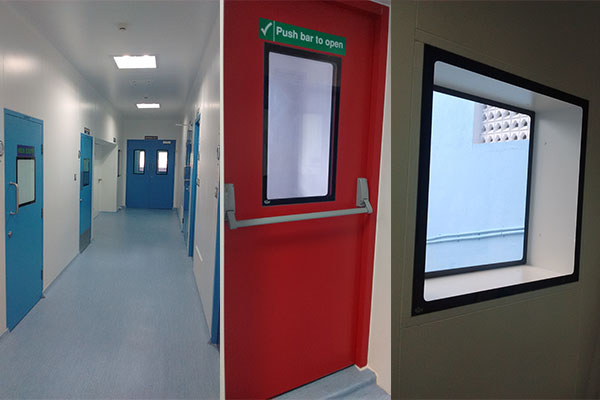 Products
Services