We supply the control panel for AHU's and HONEYWELL system for BMS (Building Management System) through our CPRI approved channel partner.
The scope of supply includes:
AHU Control panel with VFD (Variable Frequency Drive) and designed with both Manual and Auto option.
Motor Speed / Airflow control thru pressure sensor and VFD.
Controls for Chilled water/Hot water manifold system. Also for DX coil system and Heaters whichever necessary. The Control panels are compatible to BMS if required.
BMS system includes design and supply of DDC panels, Field instruments, LCD monitor, Server, Graphics display and necessary soft wares.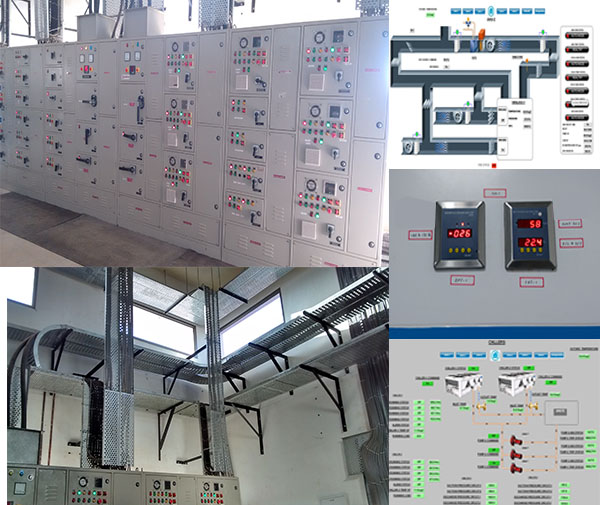 Products
Services